Abby Glassenberg of While She Naps asked me about our tagline – Aeolidia: Helping Your Little Business Become a "Big Little" Business. What does this mean? Big business is unappealing to most of our clients, and to us at Aeolidia. This got me thinking about sustainable business growth.
We don't want to conquer the world, start an international chain store, or have 600 employees.
We get tired of being little businesses, though, responsible for all of the daily grind that goes into a business, unable to produce enough product to meet demand, and feeling like hobbyists.
Finding a cozy spot between these two extremes is ideal, and knowing where that cozy spot is is important. We want our businesses to grow, but we don't want them to grow out of our control.
Having things a bit past our comfort zone can be great, but growth needs to be sustainable, and it needs to be a direction we're glad to be going in.
Some signs that you run a big little business
1) A big little business gets "enough" business. We may or may not be at what we feel is "max capacity," but we're no longer in that early phase of scrambling for sales and trying to make ends meet. Our products sell, and sell out, and business hums busily along every day. Now that we're over the hump of getting our customers to notice us, we can concentrate on sustainable business growth.
2) A big little business has a team – but not too big of a team. It is fine (and valuable!) to be a "one man band" when starting a business, but eventually as we sell more, we will need help. Maybe with production, customer service, packing and shipping, or keeping our website updated. If we insist on doing all these things ourselves as it becomes more unsustainable, we'll find ourselves with no time left to create or be the brains of our businesses.
3) The founder of a big little business sticks to her or his area of expertise, while keeping an eye on everything else. Our time, as the creator of the business, is valuable, and should be spent doing the things no one else on our team can do – namely, the creative work that launched our biz in the first place, and the ideas that propel us forward. We will delegate the rest, hiring help with marketing, website development, or product photography, rather than trying to learn how and leaving the rest of the business to suffer.
4) Big little businesses are excited about growth, but have a limit. We want some press and fame, we want to hire more people, add a second storefront, rent a studio, be on Oprah. But we would never want a board of directors, to sell stock in our company, or to become those CEO-types who are so removed that they don't know what is going on on a day to day basis. Many creative business owners want to keep making their product by hand, even when they're wildly successful. As the one in charge, we can totally do this! Customers choose us because of our story and the heart we put into our businesses. Whatever it takes to keep our fire burning brightly is what we should do.
5) Big little businesses have values and won't drop them to increase profit. It is not all about the money for us. We're not going to lower product quality, hire workers who are underpaid or work in bad conditions, harm the environment, or sell out in any number of ways. Being in this business for the joy of it will make it easy to stay true to our values, even when tempted to go astray.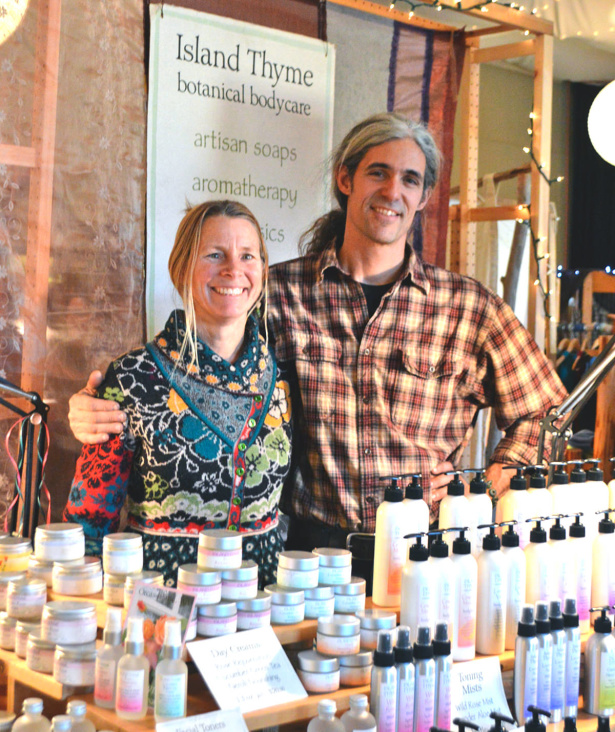 Do the top level shit
Jen Gotch of Ban.do delivered a hilarious talk at the Nearly Impossible conference, the message of which was:
Do the top level shit
That is what being the owner of a successful business boils down to. The more you can get away from the day to day stuff, by delegating it, the better chance your business has to grow. You can't pursue or create opportunities while you're knee deep in shipping labels.
Value the creative mind and wild ideas that got you to where you are and set aside the time and space to make things happen.
Keep the "big little" mindset, push yourself, make a profit, hire help, and fly fly fly! But not too high or too far. You decide what success feels like.
Can we help you push to the next level?
I hope we can – it's basically our favorite thing. If you feel like your logo, your website, your product photography, your marketing strategy, heck – even the text on your website – is holding you back, please get in touch with me. I've put together a team of friendly geniuses to take care of  these parts of your business for you.
Newsletter Sign Up
We write a new email each week to help you grow your business.
Related Posts
Let's take your online shop to the next level
The Shopify websites we design have a reputation for substantial improvements to ecommerce conversion rates and online sales. Let's talk!