Making Time for Business Development: Nik Naks
October 23, 2014 / Updated: March 11, 2022
I have spent the last couple weeks enjoying a storm of questions from everyone who entered my "Best Next Step" giveaway. I have learned a lot! The questions were so interesting, and my thoughts and replies so universal, that I thought they would make a great series on the blog. So you will soon be seeing all kinds of businesses in various stages of growth, wondering what to do next. And you will be seeing my ideas for how to proceed forward most efficiently and ambitiously. I hope you'll enjoy these! First up is Nik Naks Fused Glass.
Nik Naks Fused Glass
Business: Nik Naks Fused Glass
Owner: Trisha Nakagawa
Site: http://www.nik-naks.ca/
Etsy shop: https://www.etsy.com/shop/niknaksglass/
Below are screenshots of Trisha's current website and her Etsy shop.
About: 
I create contemporary handmade fused glass home accessories and jewellery such as coasters, soap dishes, plates, pendants, rings, and earrings. I would say my business personality is a lot like me – simple with a bit of style. Customers can purchase my products in a few art gallery shops in Alberta, Canada (SAAG, AGA) as well as at the Whistler Farmer's Market in Whistler, BC Canada.
Challenges:
I have been running my business part-time for the last 7 years. As it's part-time and I still have a full-time job, I feel like the business has become a bit stagnant and stale. My website has had limited improvements over the last several years as I don't have the time to spend on revamping it. I have started to create my own Shopify site in hopes of improving my website but finding the time to complete it has been difficult. I like having my Etsy site (it's easy) but would like my website to have an e-commerce portion within it.
Objectives:
I would love for my business to be my one and only job. I believe that is my long term (5 year) goal. I'd love to revamp my website but need to find the time (and/or money) to complete this. I am planning to participate in a couple of Christmas shows this Fall in hopes of creating more publicity for my business and to also approach local stores.Besides updating my website, my main goal is to really organize my time better since it is so limited. I need to set aside specific evenings during the week to really work on my business!
Promotion:
I mainly use Twitter and Instagram. I'd like to start being able to collect emails to start email marketing campaigns but haven't yet. That is another goal of mine! Is it best to focus on one social media platform to promote/market your business or should you choose many/multiple platforms?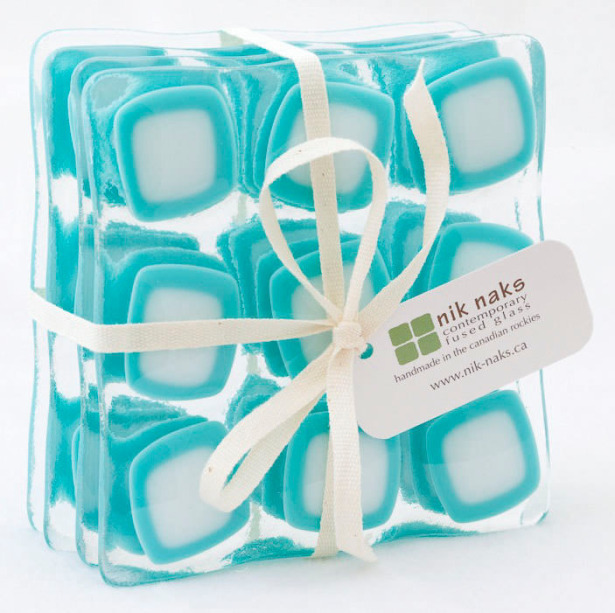 Nik Naks' Best Next Step
Hello Trisha,
Thank you for entering our Best Next Step giveaway – hooray, you're a winner! My thoughts follow (read them with a grain of salt, since I only have a brief outline of your business and challenges right now).
Oh yes, running a business while having a separate, full-time job can certainly be a challenge! You've been running Nik Naks on a small scale for a long time, and as you can see, it's going to stay small unless you make some big changes.
You can't wait for time to work on Nik Naks to pop up – you have to make that time, purposefully carving it out of your schedule. You can't expect to have as much free time as you used to if you're working full time and trying to grow a business. For at least the first year or two, you will be spending nights and weekends on your business. If this doesn't appeal to you, your choices are between dropping the business, dropping (or at least going part-time on) the job, or continuing at your current pace with Nik Naks. Or maybe hiring help?
Making time for business development
So, let's say you decide you're going to prioritize your non-job time to work on Nik Naks! What should your next step be?
With your limited time, you are going to want to think of all the things you need to do to make your business profitable and busy. Leave out the "would be nice" items and concentrate on the things that will make a big difference. You can break big things down into manageable chunks that you could get done in a weekend or at night after work. Either prioritize the list and begin chipping away at it in order, or you could try what I'm currently testing out – set aside a day each week for a certain type of business building, so nothing ever gets left out for too long.
For instance, my rough schedule right now is:
Monday: Inbox zero and catching up with what people need from me
Tuesday: Website improvements
Wednesday: Business improvements
Thursday: Take some time off!
Friday: Creative ideas and wacky plans day
Saturday: Write, edit, and create graphics for the blog
Sunday: Take some time off!
Nothing happens super quickly this way, but if I work away on improving our website every Tuesday, eventually it's going to look pretty darn good.
Shopify setup and mailing list
So, you could break down the move to Shopify into pieces, and just do it until it's done. The mailing list should be set up today – go do it now! The earlier you start collecting email addresses, the more you'll have a year from now, and the easier you'll be able to sell your work. We like MailChimp.
They will give you code to add to your website, and it's just a matter of copying and pasting. Once you have the list, you can tell people about it on your website, on social media, and in person. Make sure you come up with a few things to email out to people regularly. You can't just collect email addresses, ignore everyone for six months, and expect them to remember you when you suddenly start sending them email!
Social media strategy
As for social media, it can be overwhelming (and unnecessary) to try to cover all of the bases. Pick a program or two that you enjoy and that make sense for your business. Twitter and Instagram are plenty! Keep posting there, see what reaction you get, aim for high engagement, and add more followers. Here's a program I like for monitoring how well you're doing on Instagram: Iconosquare.
For Twitter, you can try Klout.
Once you feel like you're rolling well on Twitter and Instagram, you may want to add another social media outlet – or maybe not. Spreading yourself too thin across multiple platforms and not doing well on any of them won't grow your business.
Good luck with your priorities and time management!
Thanks for the chance to learn more about Nik Naks Fused Glass. I hope this all makes sense, and I encourage you to make some time, decide on your priorities, and chip away at making Nik Naks your full time job!
Are you ready for the next step?
If you'd like the power and experience of the Aeolidia team behind you, please get in touch! We would love to untangle your business priorities and take a few tasks off your hands so you can do your work. Contact Aeolidia – we never bite!
Newsletter Sign Up
We write a new email each week to help you grow your business.
Related Posts
Let's take your online shop to the next level
The Shopify websites we design have a reputation for substantial improvements to ecommerce conversion rates and online sales. Let's talk!