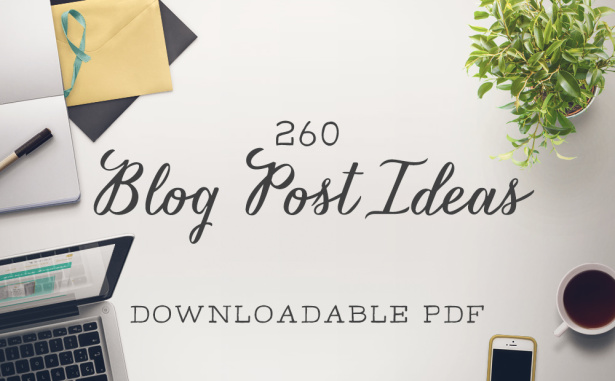 Ensure that you're not stuck facing a deadline with no idea what to post about. This comprehensive list of 260 blog post idea prompts is for creative, product-based businesses that are blogging to promote e-commerce websites (but many of the ideas will apply to any kind of blog you're putting together).
Divided into categories, the post ideas include some example posts for each topic as well as a handy "workbook" format so you can brainstorm your own ideas as you read through the material.
You will have no trouble coming up with blog post ideas or developing a content calendar after using this powerful resource!
What you get:
260 post ideas, divided by topic
A 4-step guide to pulling it all together — figuring out which post ideas will work for your business
Get More Traffic & Make More Sales
Grab your free PDF guide to making more money from your online shop. How to grow your traffic and improve conversion rate.